Just when you think a lost battle is consigned to the history books, there may yet be an opportunity. It has been a decade since Colorado lost the battle against the "threatened" listing of a sub-species called "Preble's meadow jumping mouse," but there is suddenly a new chance for reason to win out.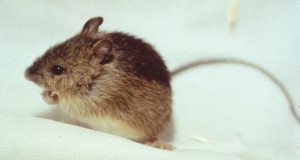 This little field mouse is now considered a classic example of overly aggressive bureaucracy using the Endangered Species Act to limit uses of private property. Its habitat is said to be in riparian areas (ditches and streams) along the Front Range from Colorado Springs to Cheyenne.
In 1998 the government listed the mouse as threatened, a decision that has cost the economy hundreds of millions. The U.S. Fish and Wildlife Service alone is said to have spent over $100 million on the mouse. Colorado communities have spent even more because of various restrictions. For instance, Colorado Springs was once prevented for months from replacing a washed-out culvert on an existing city street because it might be habitat for the mouse (no actual mice lived there).
Initially, the government drafted regulations claiming that farmers who burn ditches are destroying Preble's habitat, and therefore banning ditch burning. The State intervened, because in the arid West you can't farm without burning ditches. Eventually, we helped craft new rules to preserve farming practices in the least disruptive manner. That was successful only because many landowners voluntarily participated and shared their expertise. Most were very willing to do so, partly because they understood that the federal regulatory hammer could be far worse.
With help from the landowners, the rules on this mouse allow "incidental take" (accidentally killing or disturbing the habitat of a few mice) during periods when burning is necessary, and recognizes that habitat is actually created or improved by some farming activities. That does more than just free farmers from an impossible dilemma; it promotes the recovery of the species.
All this activity and expense on behalf of this particular species might seem like outstanding progress, were it not for one awkward reality: there is no such thing as a "Preble's meadow jumping mouse."
Farmers had said for years that this "subspecies" is no different than ordinary field mice that hop all over the northern plains. A respected geneticist named Dr. Rob Roy Ramey, then the Curator of Vertebrate Zoology at the Denver Museum of Nature and Science, published DNA-based test results proving the farmers right. His findings were prepared in cooperation with the University of Wyoming and the Wyoming wildlife agency, and subjected to intense peer review (including by the Colorado Division of Wildlife). They showed that the "subspecies" designation was based on outdated science, and that it is genetically identical to other common field mice. The federal decision had been based on research decades before DNA technology existed. Even the original researcher, Philip Krutzsch, recanted in light of the Ramey study.
The federal agency went ballistic, subjecting the study to seven more scientific reviews, but was unable to disprove Dr. Ramey's findings. The Interior Secretary proposed, for the first time ever, to de-list a species because it was nonexistent. But federal officials and environmental organizations attacked Dr. Ramey with a now-legendary personal vendetta that ultimately cost him his job, and they enlisted a different federal agency to create another new study. The "Preble's Team" had found a way to defeat the top scientists in the field, both state governments involved, and their Department boss. In the end, Interior de-listed the species in Wyoming but left it listed in Colorado, as if mice know where the state line is.
Now, more than a decade later, new scientific findings again confirm that the Preble's is not meaningfully different from other jumping mice all across Western North America.
With new biogeographical techniques, and more sophisticated genetic analyses, new evidence is definitive. The peer reviewed journal Molecular Ecology published a comprehensive analysis by biologists Jason Malaney and Joseph Cook, concluding that the Preble's mouse is "part of a single lineage that is ecologically indistinct and extends to the far north [all the way to Alaska, in fact]."
The Pacific Legal Foundation has filed an official de-listing petition, on behalf of a broad coalition of agriculture, business, and science advocates in Colorado, Wyoming, and across the West – and Dr. Ramey.
When such a petition is received, the government has 90 days to respond, as to whether or not there is "substantial information" warranting a change. What a golden opportunity for the government – finally – to get this one right.
A version of this column originally appeared in the Grand Junction Daily Sentinel April 14, 2017.