British Prime Minister Edward Heath called protectionism "the institutionalization of economic failure." Thriving businesses, he reasoned, do not need subsidies, tariffs, or any other protection against competition. That theory has underlain economic policy debates from the beginning of our republic. Even in this year's campaign, foreign trade agreements became central issues – protectionism v. free trade.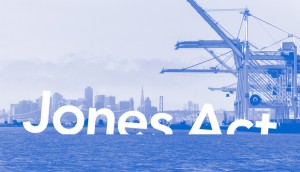 Congress will again face this perennial issue in January, in the form of a new attempt to reform the Merchant Marine Act of 1920, known as the "Jones Act," signed into law by Woodrow Wilson to protect American shipbuilders from competition.
Today, the issue is at the heart of Hawaii's frustrated efforts to establish an inter-island ferry service. The federal government has committed $500,000 to another feasibility study, matched by $50,000 from the State. Just a few years ago, the federal government agreed to fund construction of two Hawaiian "Superferry" ships. They eventually cost US taxpayers $140 million, state taxpayers $50 million, and private investors $30 million. It went bankrupt in 2009. This time, issues affecting the feasibility of ferry service center squarely on the Jones Act.
Simply explained, the Jones Act requires vessels transporting goods between US ports to be US-built, US-owned, and US-flagged. Ships constructed today in US shipyards often cost five times more than foreign built ships, so without substantial subsidies the costs are prohibitive. Jones Act "waivers" are rarely given, only in extreme situations like hurricanes that interrupt the vital flow of oil. Former Hawaii Senator Daniel Inouye once passed a law allowing foreign-owned Norwegian Cruise Lines to operate inter-island passenger service. So, part of the new ferry proposal will almost certainly include requesting a Jones Act exemption.
That will be a battle, as are all efforts to change the old law. Senator John McCain has pushed unsuccessfully for repeal for years, and a reform effort was recently started by Rep. Mike Pompeo, now the Trump nominee for CIA Director. But Jones Act protectionism has strong advocates in the maritime industry: ALF-CIO, Navy League, Transportation Institute (a shipping industry trade group), Lexington Institute (funded by defense contractors including naval shipbuilders), and American Maritime Partnership (an industry lobbying group).
Under such industry pressure in 2015, Congress not only resisted reform, it beefed up enforcement with a new office in New Orleans to better enforce the Jones Act.
The law's intent was to create and support a robust American merchant marine and shipbuilding industry. How has that worked out? As Hawaii's Grassroots Institute says, it "increases the cost of living, raises the price of doing business… and represents a constant drain on our economy."
America's merchant marine is down to only about 11,000 workers, a fraction of the 1920 numbers. Rear Admiral Thomas Shannon, commander of the Military Sealift Command, recently testified that US mariners face significant obstacles, especially the economics of the industry that employs them. In just the last three years, the fleet of US-flagged ships trading internationally has shrunk by a third, from 120 to just 80 (75 years ago there were 2,000). The average ship in the US fleet is over 30 years old. Admiral Shannon called those numbers unsustainable.
Economics no longer justify this World War I era protectionism, so industry lobbyists now focus instead on national security. They claim the government could never regulate all the foreign ships that would sail into American waters without the Jones Act. But that already happens 75,000 times every year, perfectly legally so long as the ships come from foreign ports, not domestic ones. Foreign ships traveling from Seattle to Anchorage routinely stop in Vancouver in order to comply. There are many such loopholes.
America faces a declining merchant marine, an aging Jones Act fleet, and a growing shortage of American deckhands. Industry advocates suggest even higher subsidies to ship builders and owners, and depletion of the harbor maintenance trust funds. That won't save an industry in dire need of the benefits of fair and free competition. Without it, we see the predictable effects of monopoly.
When an explosion interrupted service on the nation's largest oil pipeline last month, tanker rates doubled and gas prices soared throughout the northeast. The better approach is to let companies around the world compete for business in places like Hawaii, to the benefit of the taxpaying public, and ultimately a revitalized American maritime industry.
Leading German film maker Wim Winders famously wrote that "You cannot protect something by building a fence around it and thinking this will help it survive." Indeed, that just institutionalizes its failure.
A version of this column originally appeared in the Grand Junction Daily Sentinel December 2, 2016.