A solar energy salesman recently went to Washington with a couple professional environmental activists to advocate a new economic future for the North Fork Valley, a future based on replacing coal with solar energy. People lobbying for their own self-interest have every right to do so – absolutely nothing wrong with that. The specifics of their agenda, though, point to an interesting question in our national energy discussion.
Coal has provided hundreds of good jobs in Gunnison, Delta, and Montrose Counties for generations. Now that industry is going away in the face of overpowering federal regulation, and the resulting closure of coal-fired power plants. The loss of thousands of jobs did not result from any reduction in our coal supplies, but from government policy. Today, the solar industry rightly sees the economic collapse of coal communities as an opportunity, a chance to sell more solar panels.
On their trip to meet with leaders in Washington, the North Fork Valley group predicted that half of their area's power would come from renewable energy within a decade. That raises the larger national issue, namely, where will the other half come from?
These numbers are spouted as if in some kind of vacuum we could simply decide what percentage of energy comes from what sources. Government's power is awesome, but not that awesome. The trouble with such oversimplification is that when a power plant closes, it lays off all its workers, not just half of them. It doesn't close halfway, generating power 3.5 days a week and sitting in mothballs the other 3.5 days.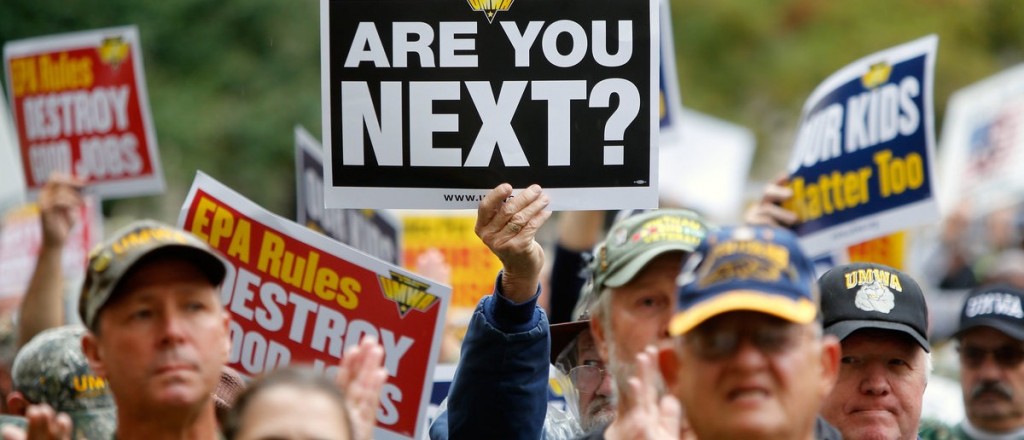 If we want half of our energy from renewables, we must still want the other half from fossil fuels. In fact, coal and gas power plants thus far remain in the mix because they are considerably cheaper, and especially because they are more dependable. Since the sun doesn't shine 24 hours a day, and the wind doesn't blow constantly, sometimes renewable generation stops and must be replaced with the older system that has been generating reliable power for over a century. Thus the need for redundancy – a mix of coal, natural gas, and renewables.
Virtually everyone in this discussion agrees that we must maintain this energy mix, including Administration officials and the North Fork Valley environmental contingent. So you might think these activists would advocate keeping half of the coal mines operating. You would be wrong.
Five years ago Colorado's coal industry had 2,000 employees and generated $86 million in royalties, $4.5 million in reclamation funds, and $28 million in taxes – all on the Western Slope. Today only a small fraction remains. The North Fork once fueled 60 percent of all Colorado electricity, but today only one mine (West Elk) remains, though its parent company has filed for bankruptcy and laid off a quarter of its employees. Environmental opponents already killed the Elk Creek mine at Somerset, once one of the largest underground operations in the country, and Bowie, near Paonia.
A proposed expansion at West Elk remains tied up in court, an environmental lawsuit claiming the mine speeds global warming. The Administration is using that case as an excuse to "review" the entire federal coal policy. So the writing is on the wall for the last remaining mine in that part of the Western Slope. Not half of it – all of it. So if we are to get half of our energy needs from renewables, whence the other half?
It matters because of the economics. Many experts have warned that killing our affordable energy industries will result in huge price increases for consumers. It is happening. An Independence Institute study shows that Colorado residential electricity rates increased by a staggering 63 percent between 2001 and 2014. During that period, median income in Colorado increased only 24 percent. In other words, Colorado electric bills have increased 40 percent more than our ability to pay.
The solar executive on the D.C. trip said simply that "Western Colorado coal-dependent communities will need to change as they transition economically." Some of that change is already underway. The company says it installed over 100 kilowatts of solar power in 2015, and will probably do even better this year.
Still, the big question remains: how will consumers, especially the poorest, pay the much higher utility bills this new future portends. Because if we proceed down this path of killing coal and other fossil fuels, renewable sources will not supply half of the country's energy – they will supply all of it, and at radically higher prices.
A version of this column originally appeared in the Grand Junction Daily Sentinel September 16, 2016.