The Environmental Protection Agency finally published its final "Clean Power Plan" last week, and it was greeted this week with more lawsuits than anything EPA has ever tried. More than half of the States have already filed suit to stop the regulations, as have labor unions, utilities, rural electrics, manufacturers, business groups, and many others. On its side, EPA will be joined in court by the Environmental Defense Fund, Earthjustice, the Sierra Club, and the cities of New York, Washington, and Boulder. Your tax dollars at work all around.
In addition to the court challenges, a bipartisan group of Senators, including the Majority Leader, filed a resolution of disapproval under the Congressional Review Act, which if passed, would stop implementation.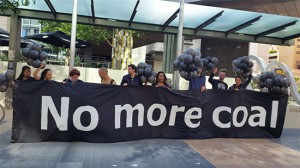 The regulation published last Friday is virtually identical to the draft released last August, meaning EPA paid absolutely no mind to thousands of comments and concerns it received. The agency also ignored arguments in dozens of lawsuits previously filed to try to block the regulations – the courts essentially ruled that states and others could not file such suits until final publication, thus all the new suits this week.
In case you have not followed the controversy about the "Clean Power Plan," here is the gist of it:
• The United States will no longer produce or use coal, its largest source of electricity,
• States have a year to show the feds how they will kill their coal industries and transition all power generation to other sources, or
• EPA will do it for them.
The plan was designed to reduce U.S. carbon emissions 32 percent by the year 2030, to mitigate global warming. Of course, it will accomplish no such thing. If successful, it would reduce one country's emissions by 30 percent, yielding a global cooling of 0.018 degrees, not even measurable. China and India are industrializing rapidly, so nothing the U.S. does by itself will make a dent in worldwide emissions. The program to kill the coal industry is simply shooting ourselves in the economic foot, especially while emissions have been declining for 30 years without such onerous regulations.
While all the lawsuits are being sorted out, EPA is advising States how to file for more time. Under the rule, States must submit their final plans for EPA approval within a year in order to avoid a federal takeover of clean air regulation, which is mostly delegated to States under current law.
A memo from EPA explains that States can file for a one-year extension, if they give EPA three things: First, a complete description of what approaches the state is considering for killing its coal industry; second, a good explanation for why the State needs more time to do so; and third, an account of how the State has reached out to "interested parties" for input (translation: show that the environmental lobby is OK with the State's plan).
In short, States do not have to wait around for the federal government to take over all clean air enforcement. They can save the federal government all that trouble if they simply decide to end the use of coal on their own. And just in case you think this won't affect you, a research study by Energy Ventures Analysis concluded that the EPA plan would raise the annual cost of electricity by $173 billion by 2020, a 37 percent increase. For the average household, that means $680 more per year.
Incredibly, after several years of legal and scientific wrangling, and despite blunt statements by the President himself about the need to wean the country from coal, EPA still insists its intention is not to kill the use of coal, but merely to reduce carbon's contribution to global warming. But the published rules will accomplish the former, and have no effect on the latter.
(This is an abridged version of a column that first appeared in the Grand Junction Daily Sentinel October 30, 2015.)